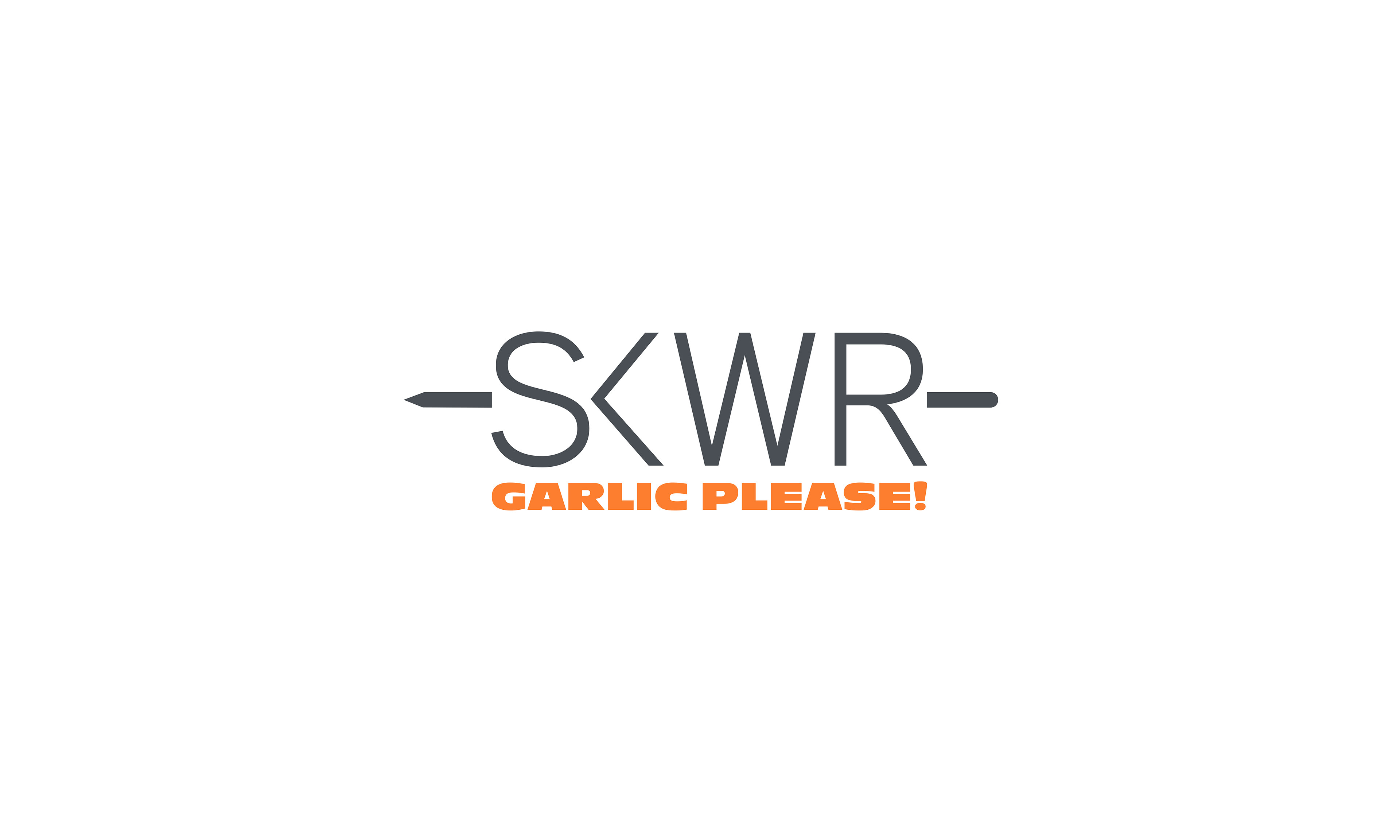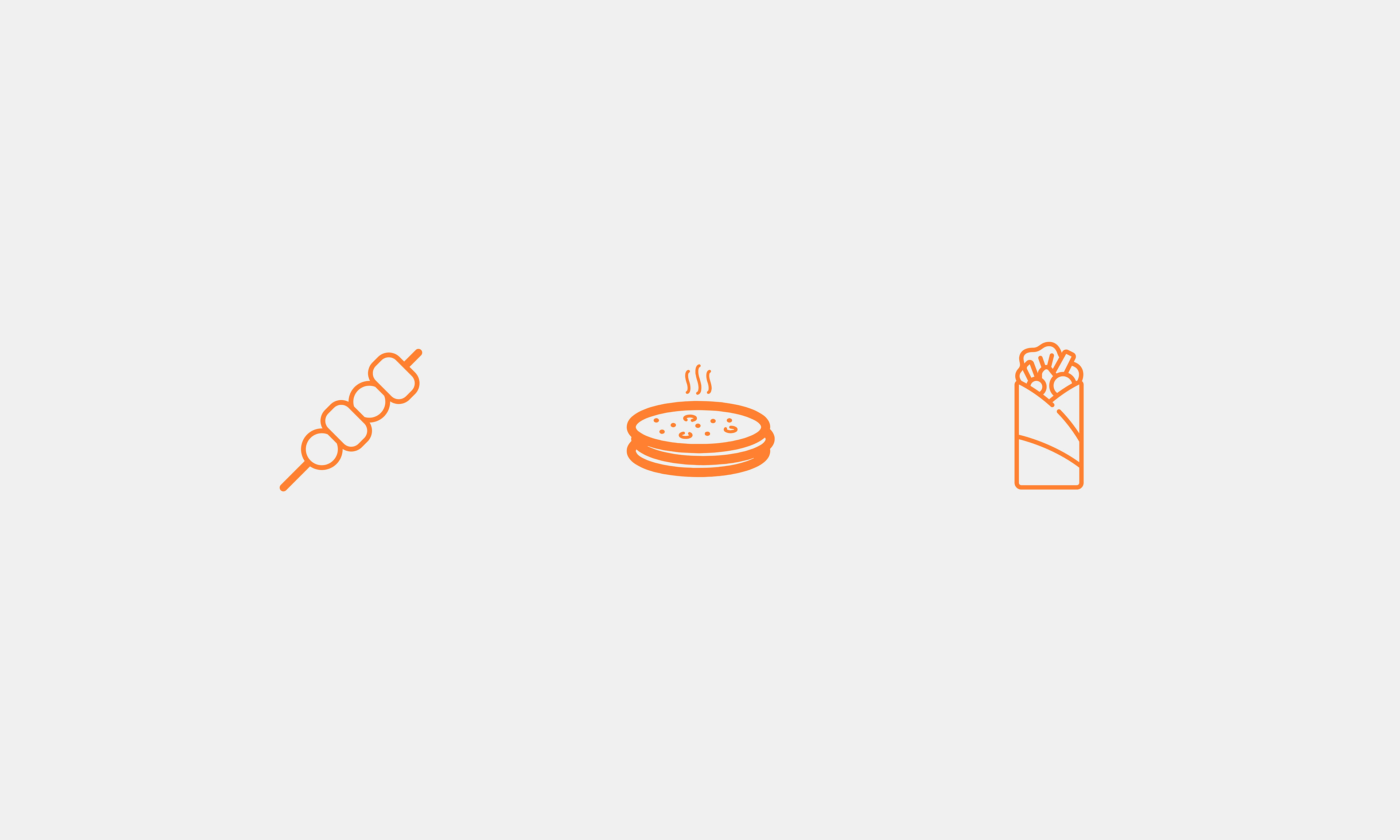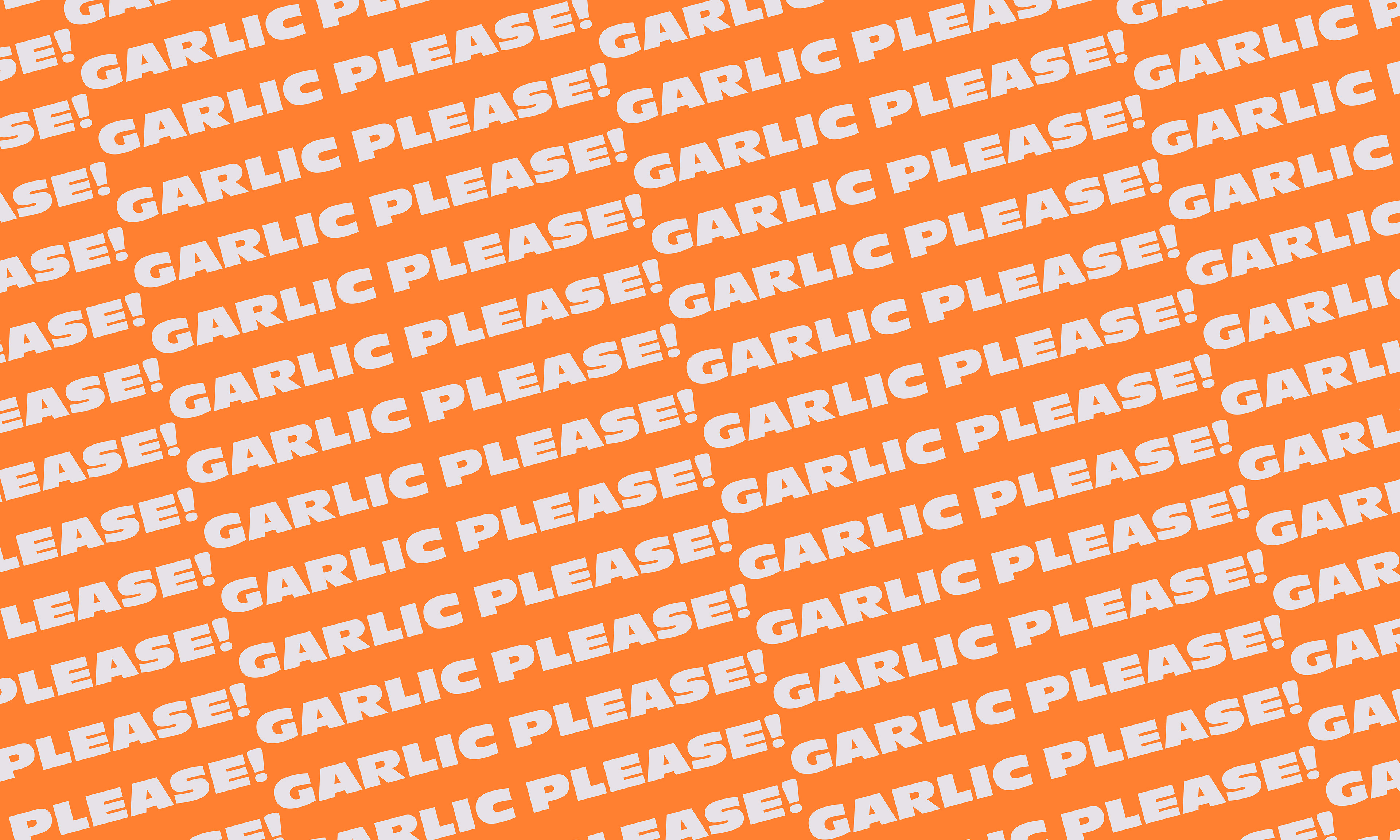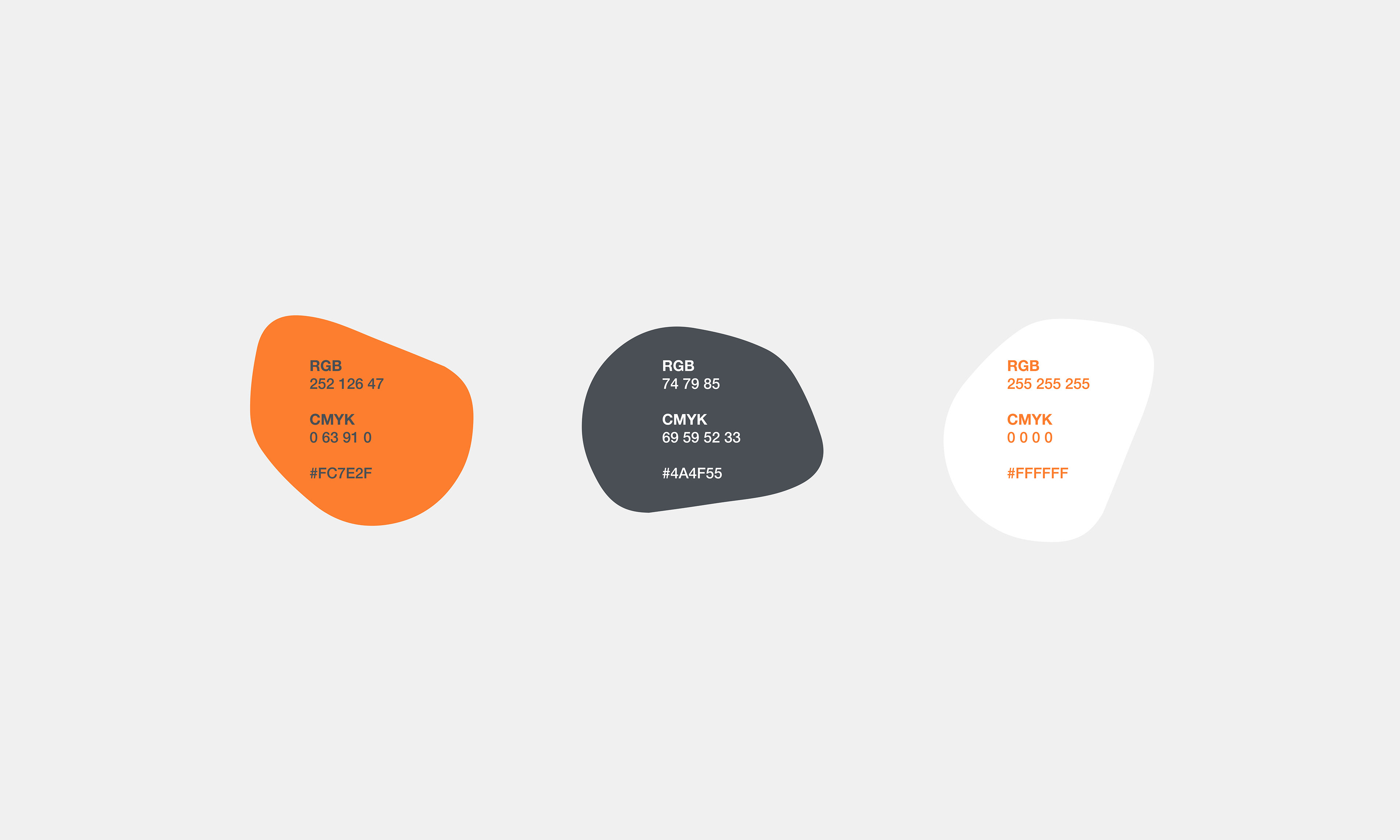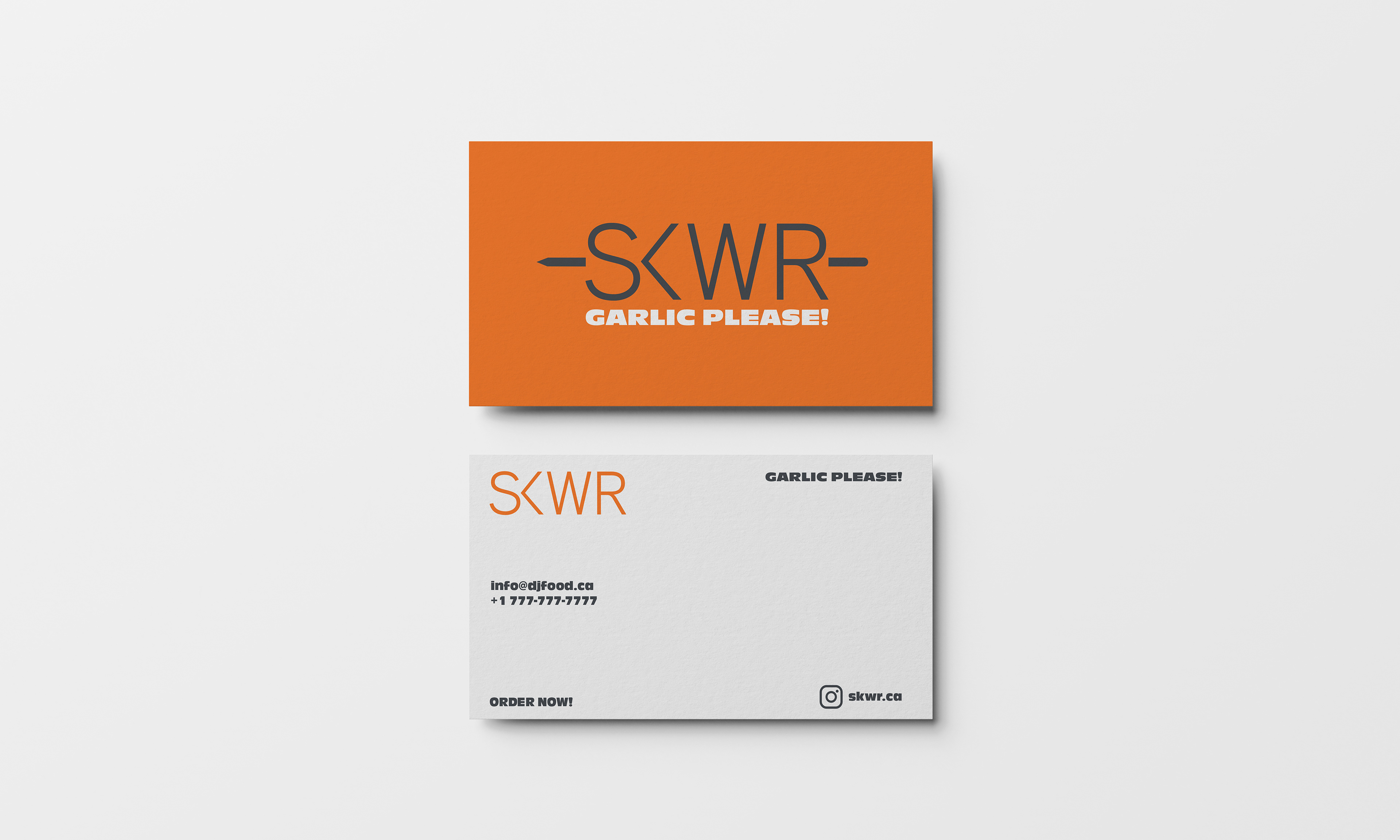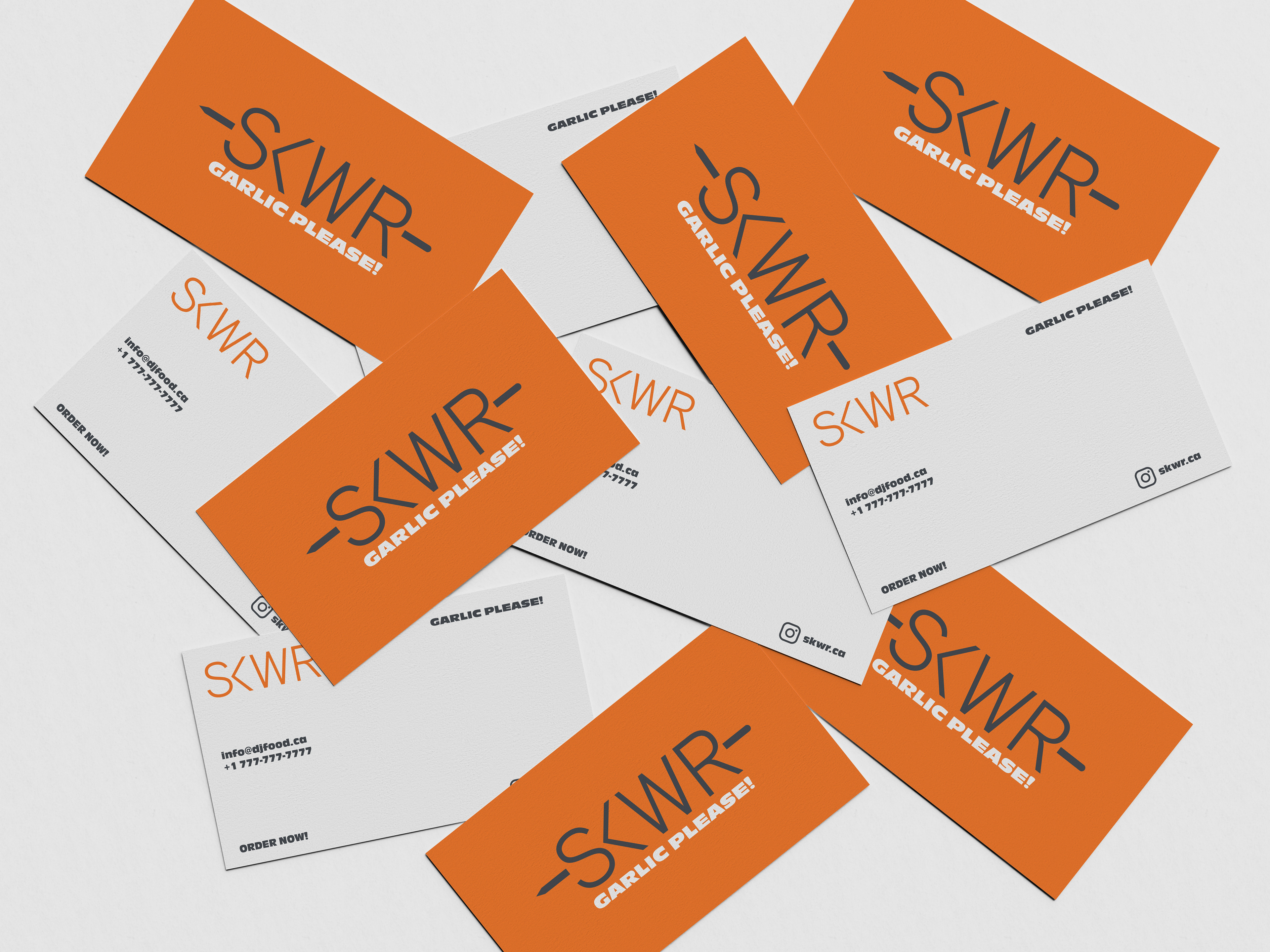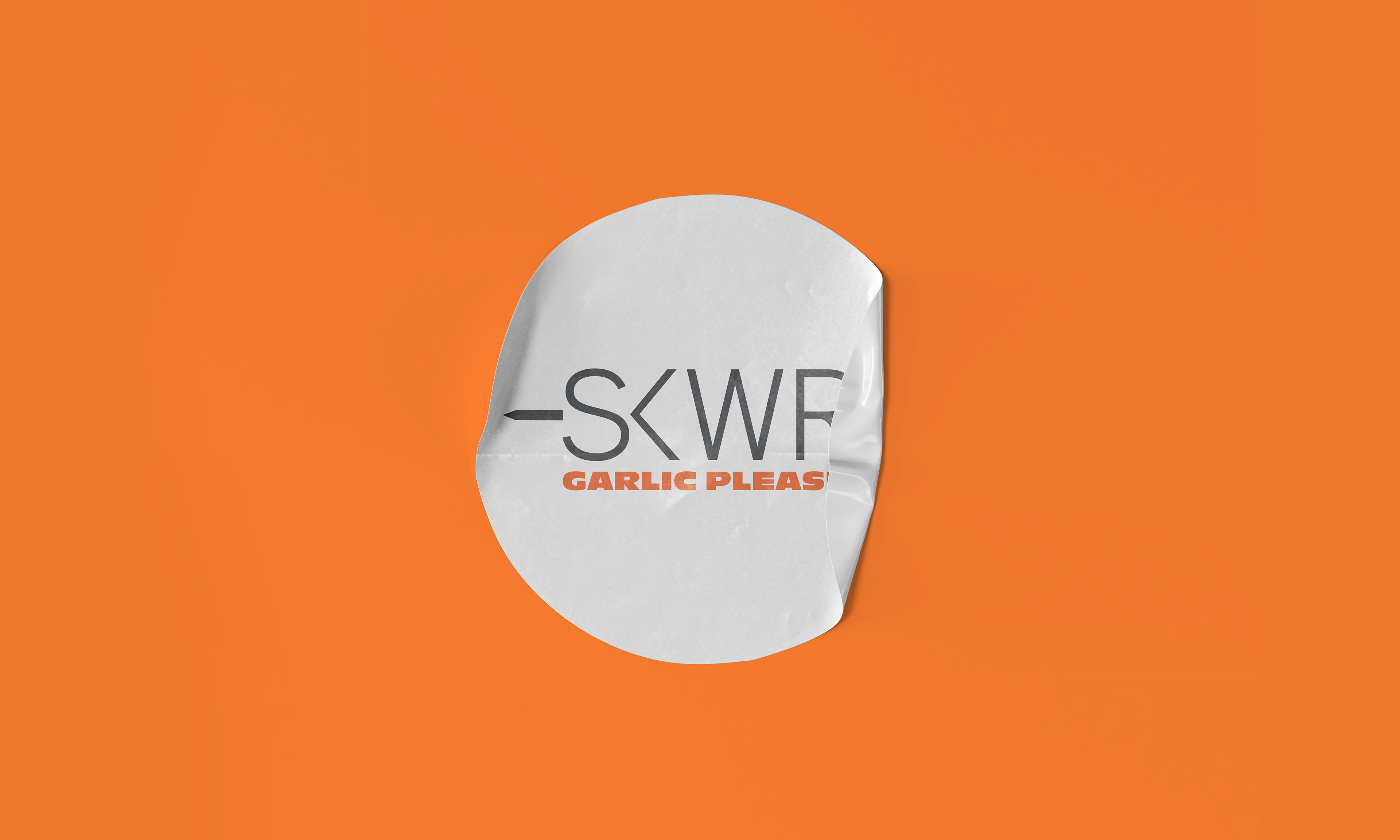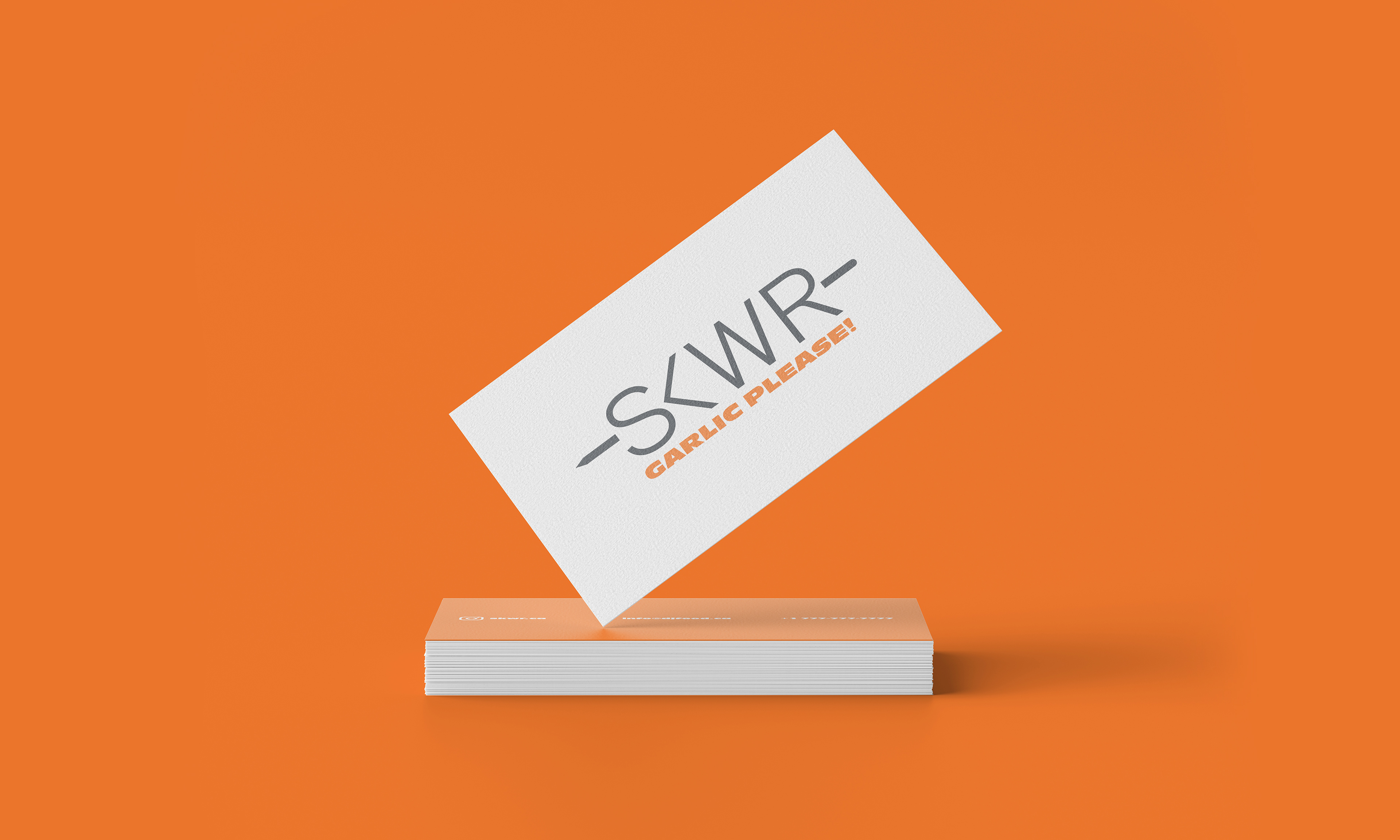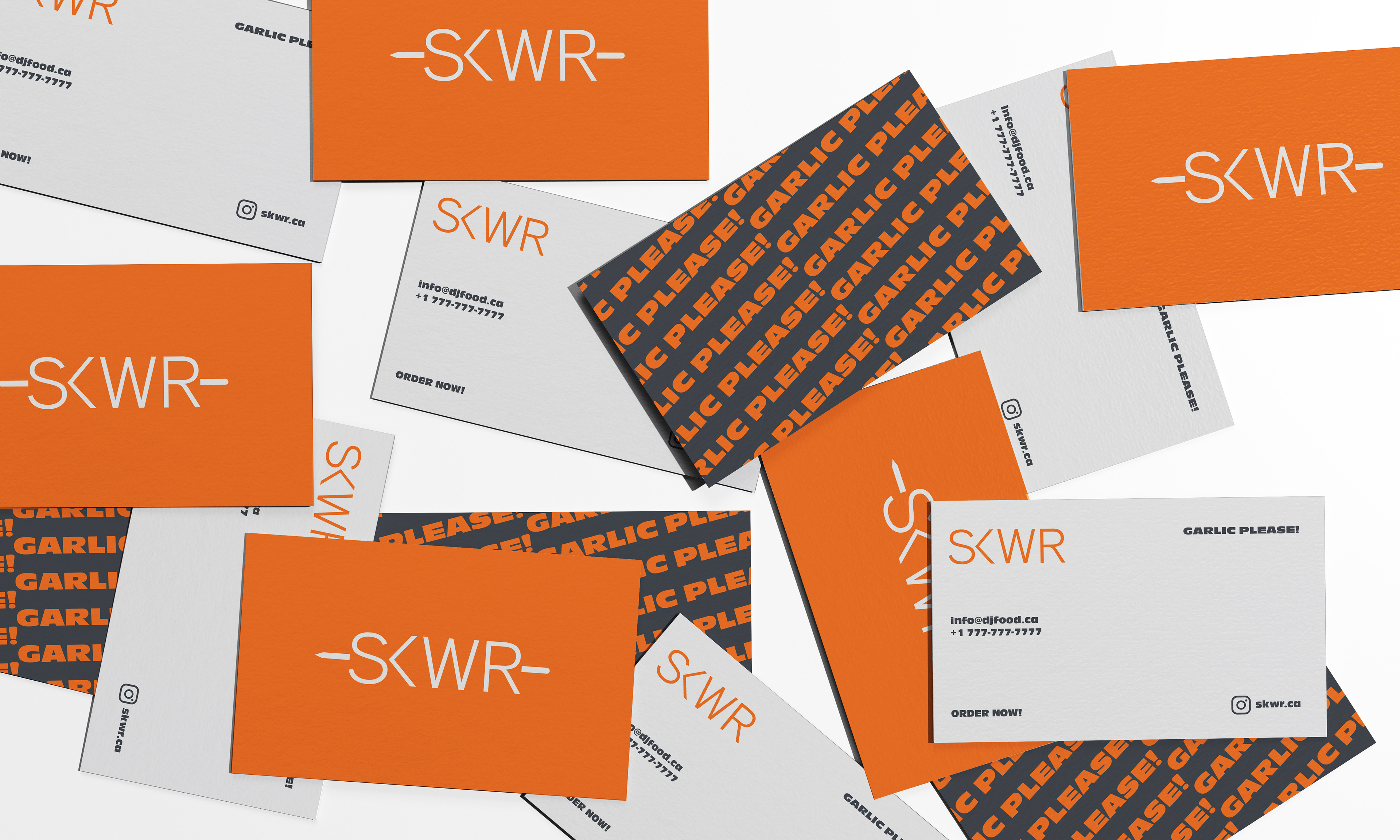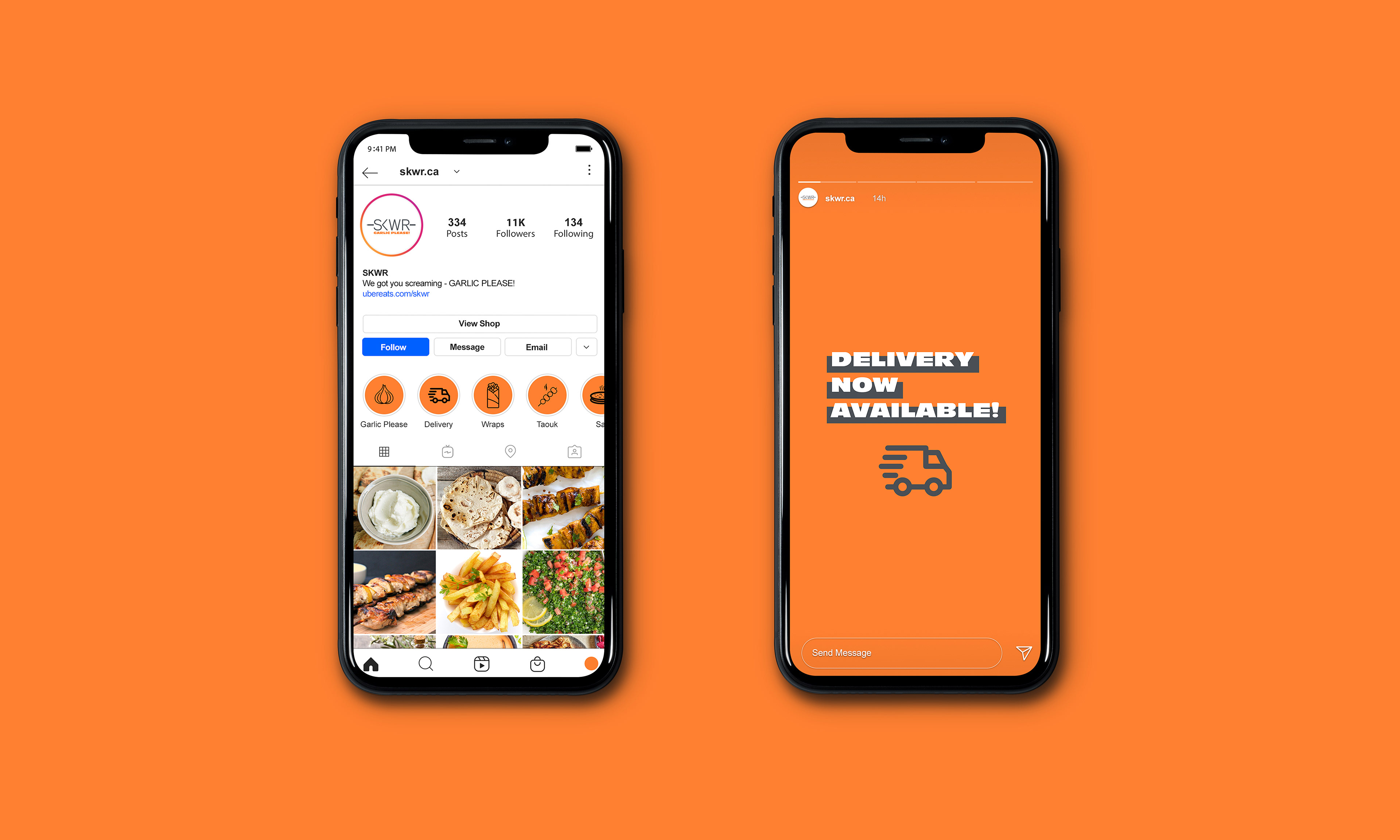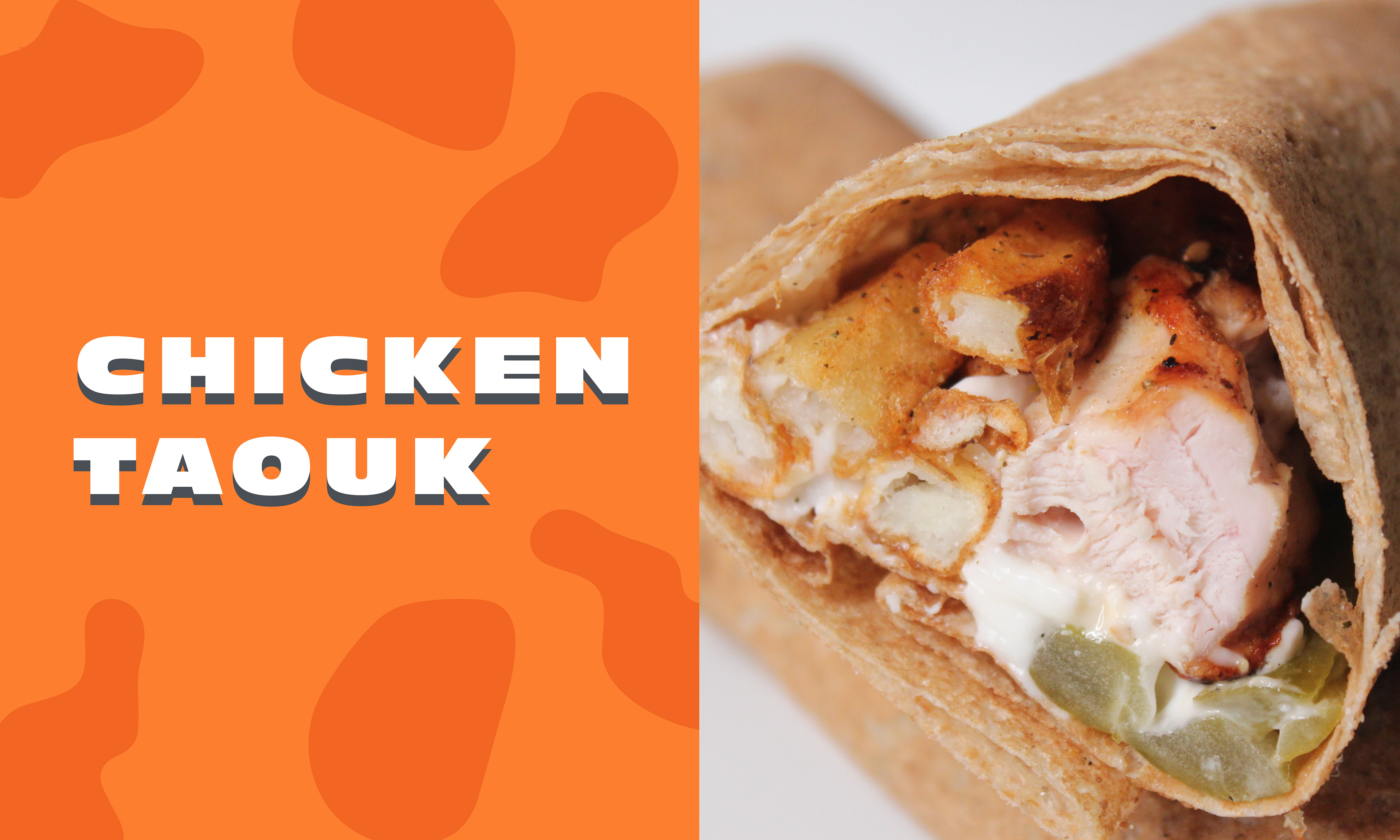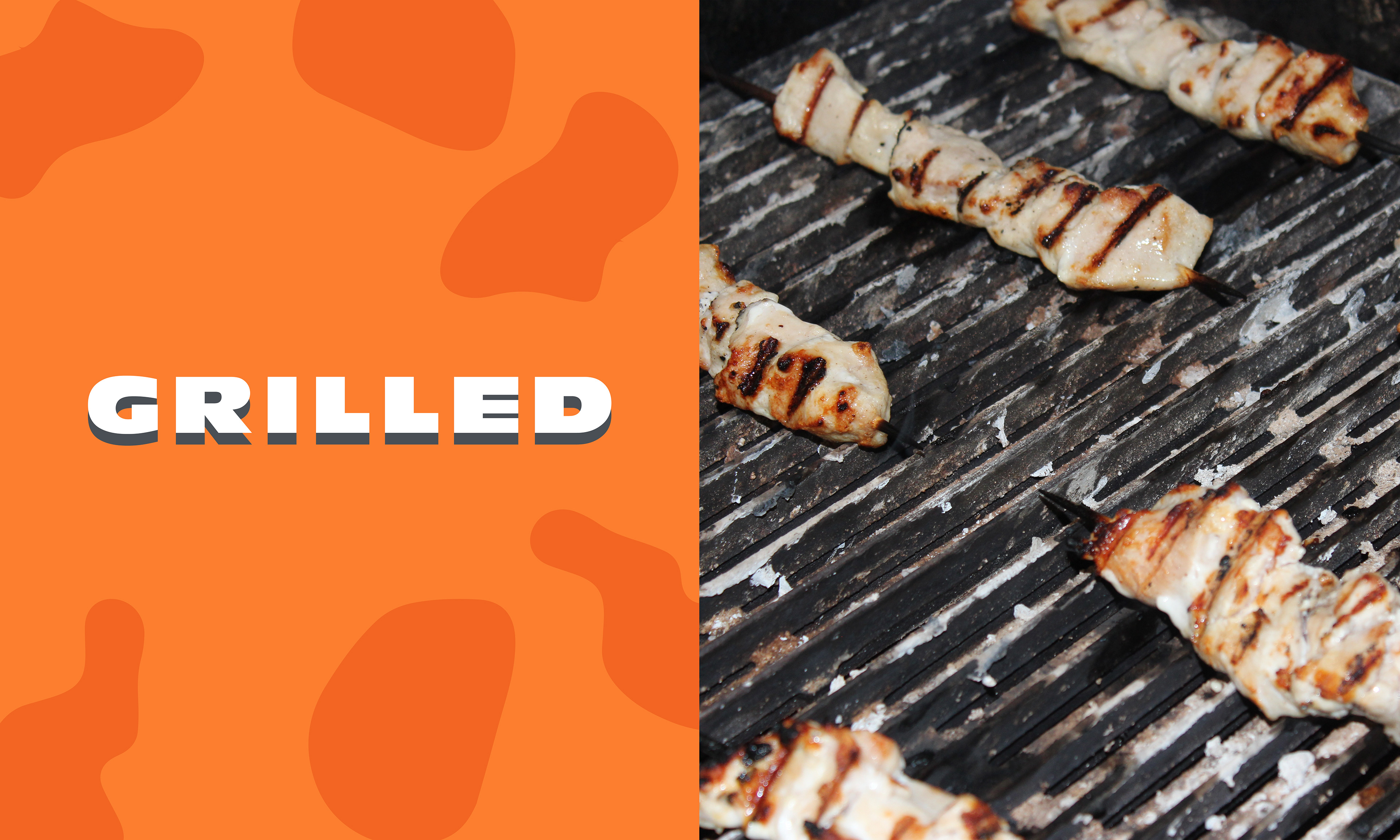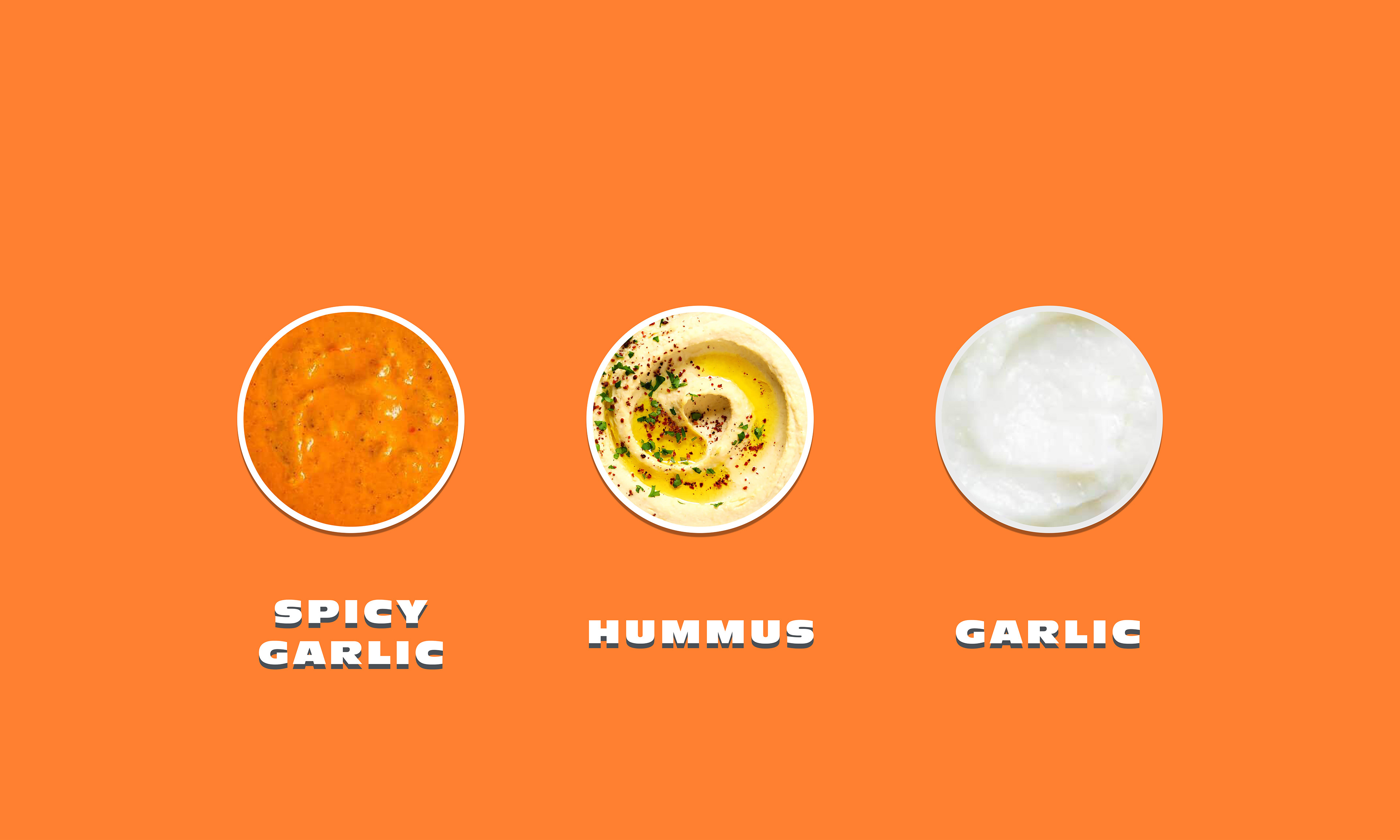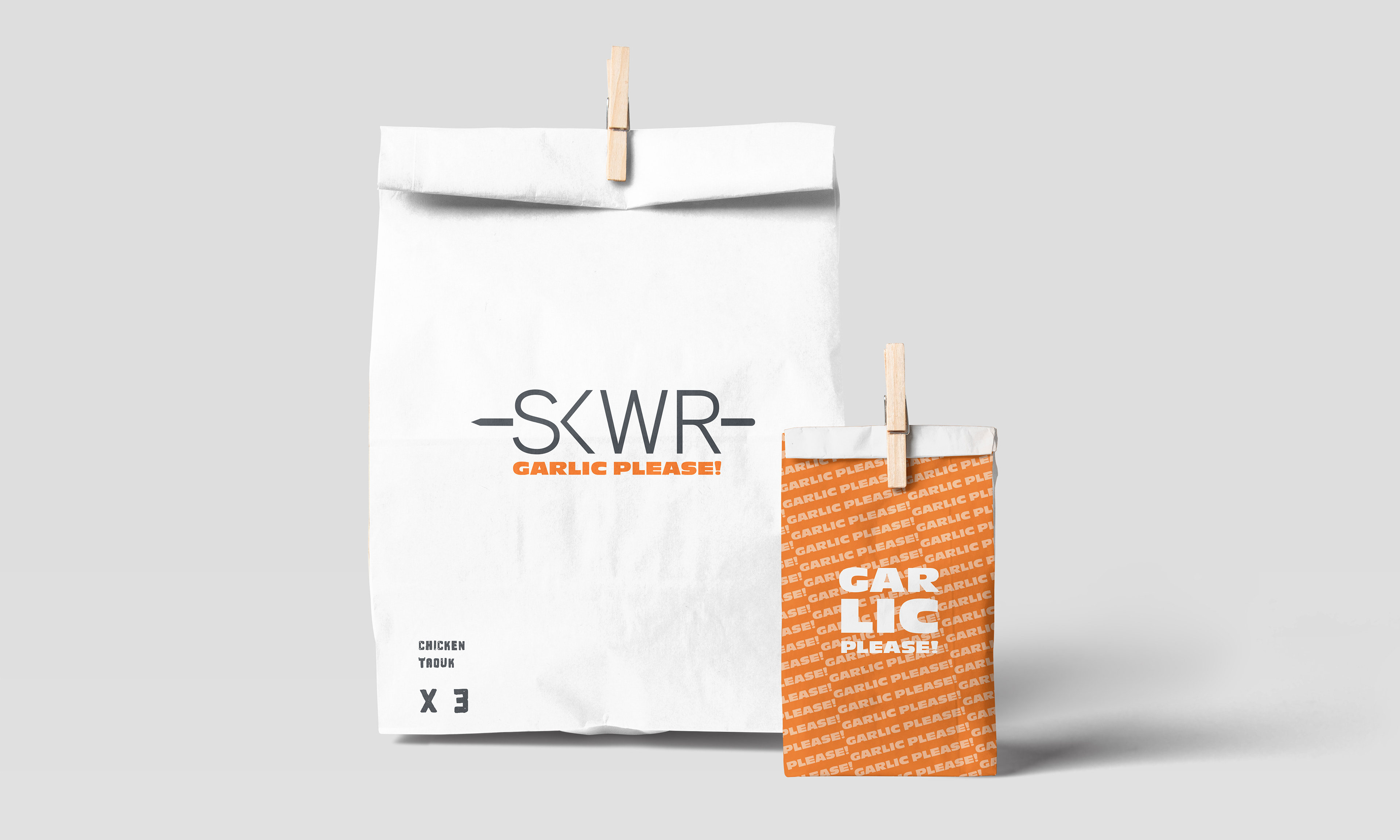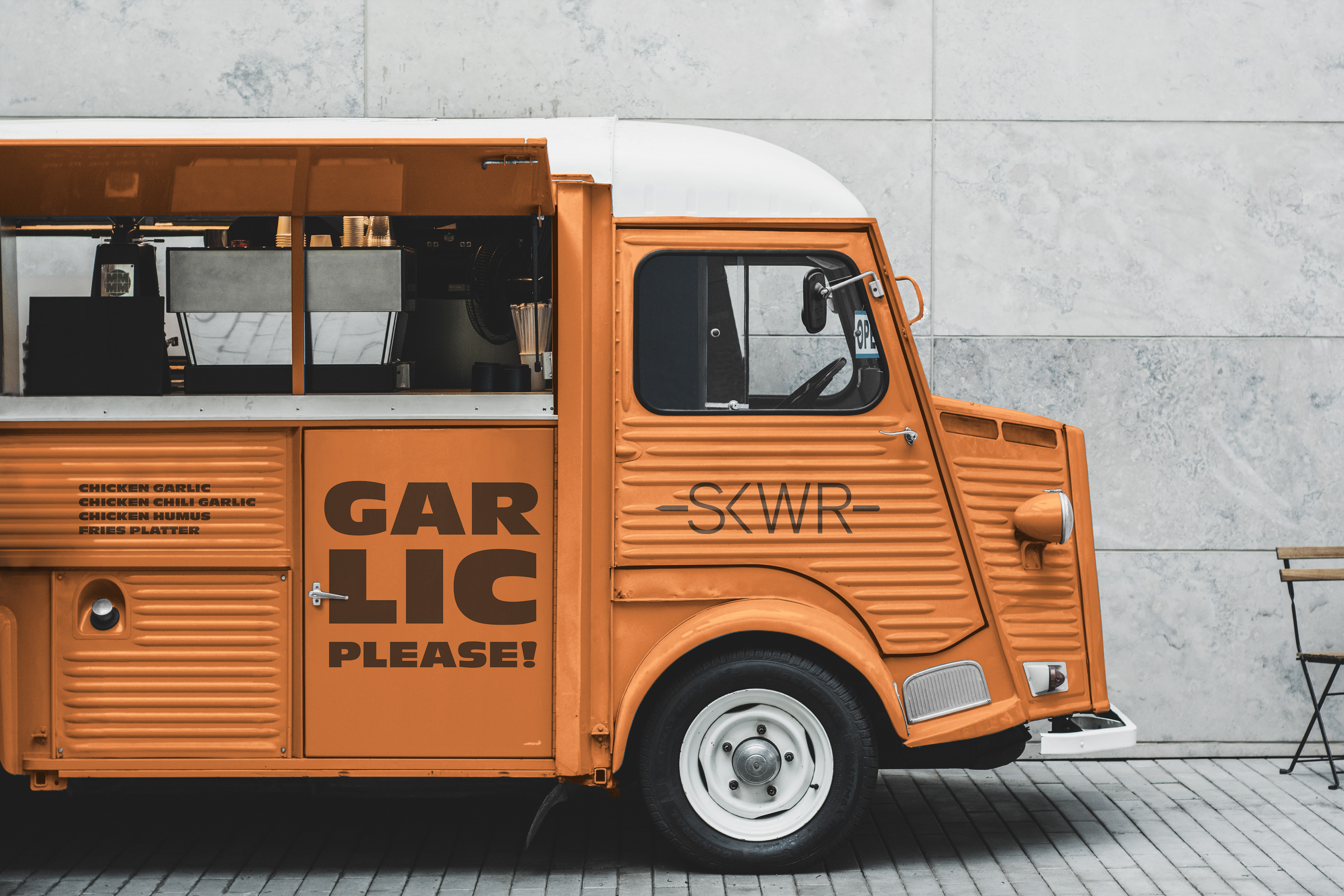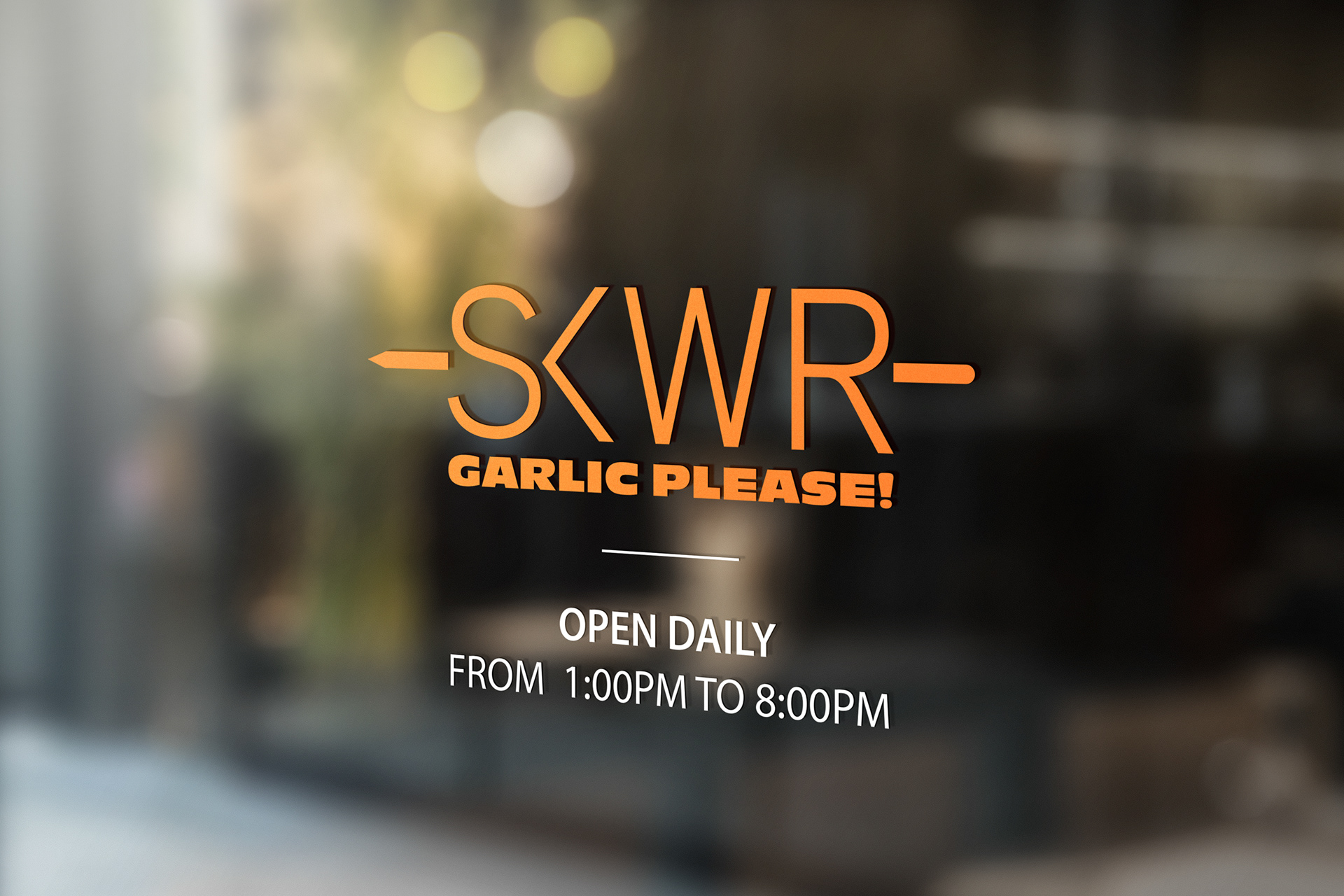 A chicken skewer joint, created by Lebanese duo and located in Ottawa, Canada. 
It works by a Ghost Kitchen concept, giving a delivery-only service and taking their delicious products to your doorstep.

The goal was to develop a simple but very approachable brand with limited resources, for which we opted for handcrafted and easy packaging. We created a modern concept that provokes authentic Lebanese taste and ingredients. The name embodies the principal item being offered. The chicken skewers are prepared with traditional ingredients and wrapped in a Saj Pita (Hand-made flatbread) - This flatbread is a kind of Middle Eastern unleavened flatbread common in the Levant. It is baked on a convex metal griddle.