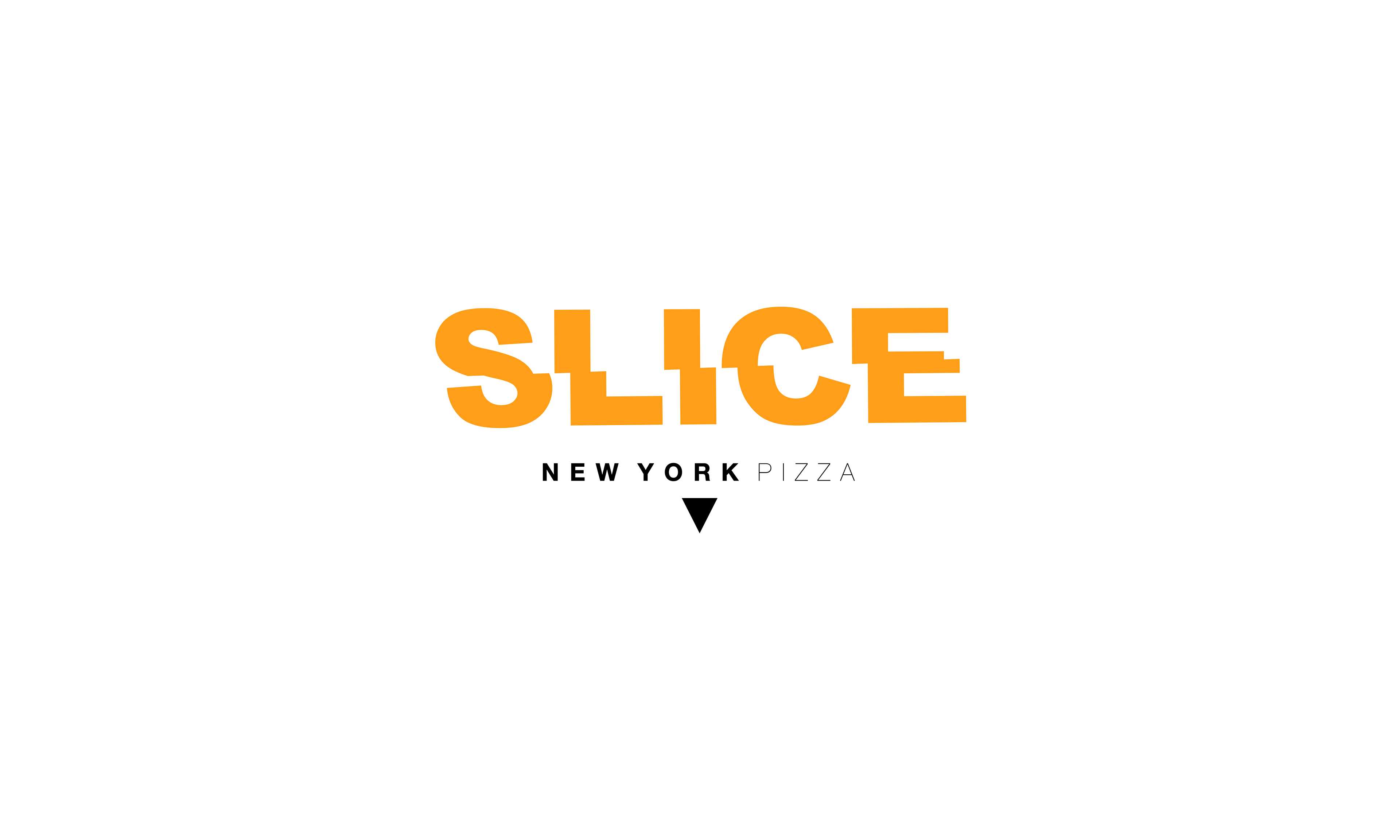 Slice is a small New York City pizza restaurant chain concept.
Mixing old Italian traditions with new ones. This pizza joint produces Neapolitan pizza just like in Italy with a modern look and feel. The dough is hand stretched and baked in a stone oven. The design concept is simple, fun and unique.
Selling the pizzas by the Slice and personal size (Same serving found in Italy). Slice ensures extra delicious flavours in every orange box. Kick back, relax and have a Slice!